The scoping call enables both parties to evaluate the opportunity to work together: the client can better evaluate your experience and narrow the list of expert candidates, and you can gather critical information about the client's needs in order to further scope the project and submit a proposal.
Prepare for the call
Once a time to speak is confirmed, save the calendar invite you receive via email or on the platform and ensure you know the dial-in information. Be ready to drive the conversation by preparing an agenda for the call and sending any specific questions you have for the client ahead of time.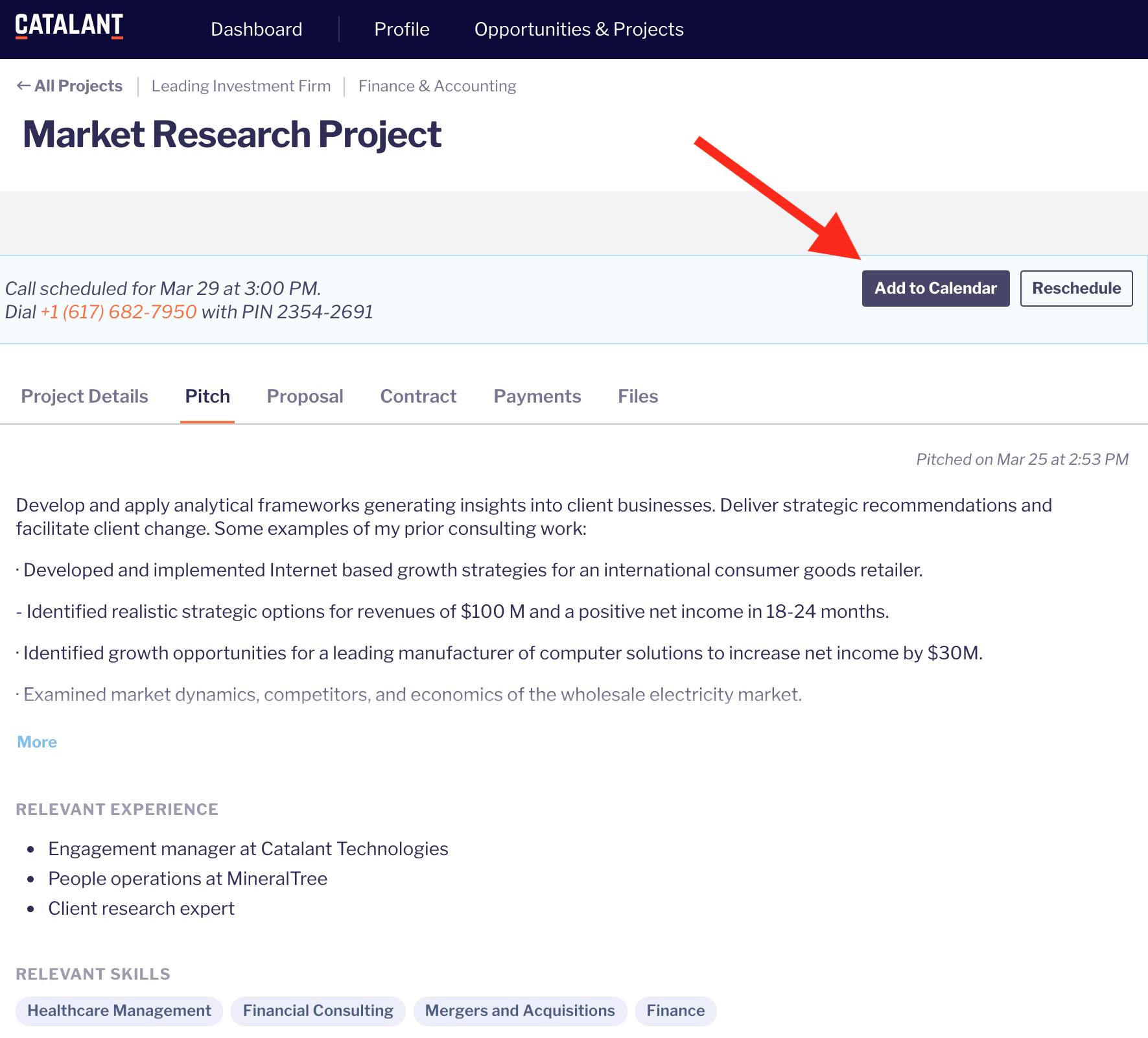 Probe on project details
On the call, ask deliberate questions about organizational context, goals, key deliverables, or desired outcomes, timeline, and budget.
Expand on your relevant experience
Share more information on your qualifications and specific examples of your experience that are relevant to the specific project. Bring value to the conversation by sharing initial insights and exploring potential approaches to the project with the client.
Consider pricing
You're encouraged to discuss budget or pricing sensitivity for a given project with clients on the scoping call, as it helps align expectations. However, fees will be agreed upon in the contracting phase. (And remember, the client's budget covers the total project cost, which includes your fee, any expenses, and Catalant's fee.)
Align on next steps
At the end of the call, confirm if and when the client would like you move to the Proposal stage to draft project specific details.