Note: If a client requests a discussion through Marketplace Services, the workflow bypasses the pitch. You can move directly into the scoping call if the project is a good fit.
Writing a compelling pitch is the first step towards winning a project on Catalant. Clients typically review pitches from several qualified candidates, and will choose to schedule a scoping call based on the quality of pitches, and can easily identify generic submissions. See below for tips on how to craft a compelling pitch and differentiate yourself from other experts.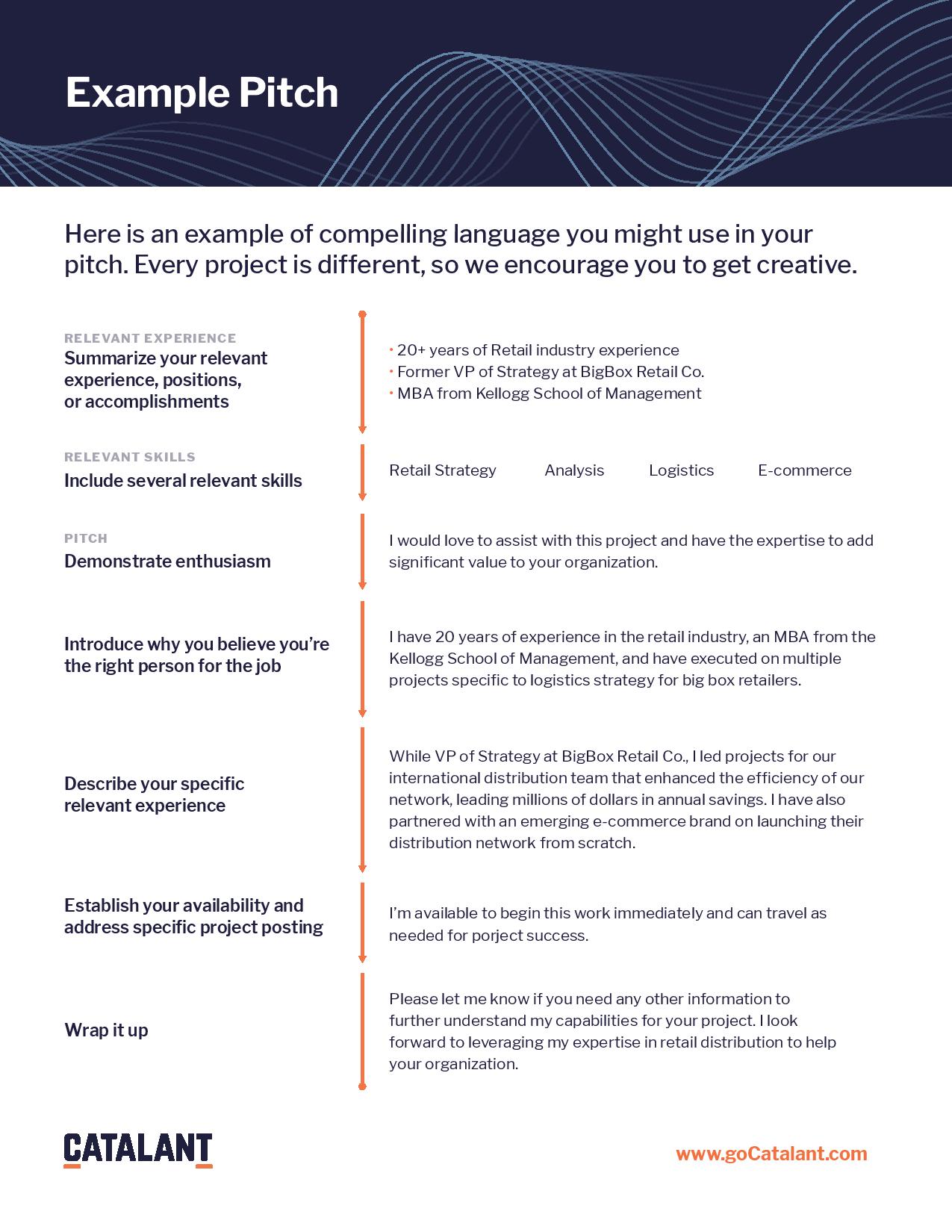 Looking to submit a pitch on behalf of a member of your network? See our guide to pitching on behalf of team members.